Welcome to Tenerife South Airport
Use this website to quickly find the most important information about Tenerife South Airport: Flights (Departures, Arrivals), Parking, Car Rentals, Hotels near the airport and other information about Tenerife airport. Plan your travel to Tenerife South Airport with the information provided in this site.
Tenerife South Airport (IATA: TFS, ICAO: GCTS) is the main airport serving Tenerife Island, the largest in Canary Islands, Spain. Is one of the two airports located on Tenerife (the other airport is Tenerife North Airport). The airport is located in Granadilla de Abona, next to El Médano, 60 km south west of Santa Cruz de Tenerife.

Tenerife South Airport was projected and built in the 1970's, because the Tenerife North Airport did not meet technical requirements due the location and adverse weather conditions. The airport was inaugurated in 1978 and was remodeled in 2007.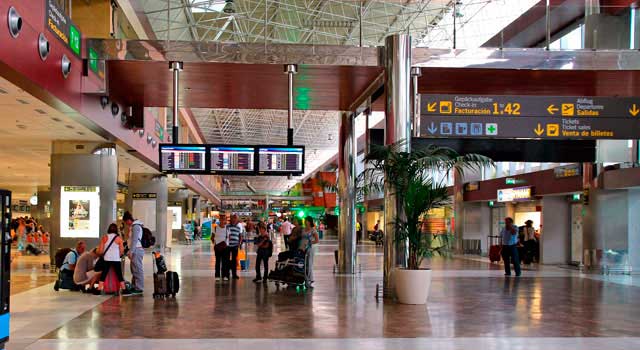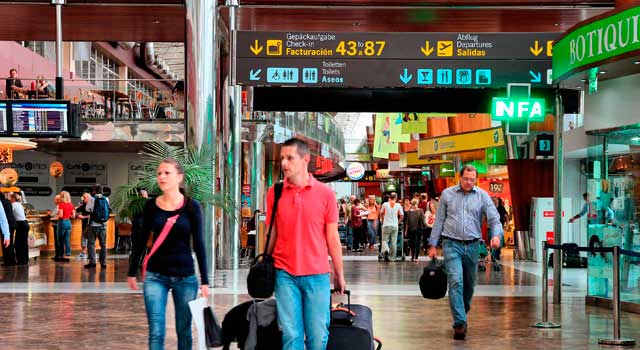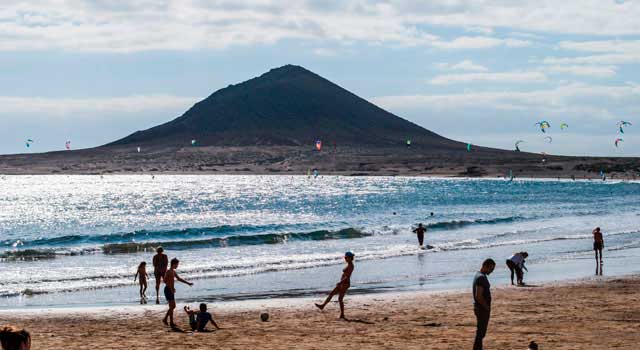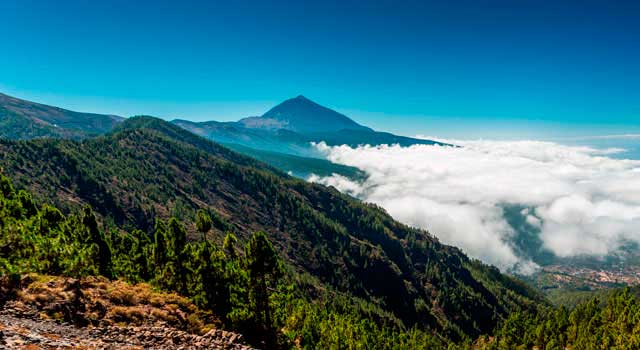 In 2014, 92% of passengers that used the airport was for tourism. There are more than 100 connections and the days with more activity are on fridays during winter. The first source of tourism is United Kingdom.
In 2014, 9,176,254 passengers used the Airport, establishing a new record. The traffic in the airport has been very stable last 15 years, between 7 and 9 million passengers per year.
Terminal
Tenerife South Airport has one unique terminal serving all flights. The terminal was first inagurated in 1977 and remodeled in 2007. In 2009 the terminal was extended.
The terminal has 3 floors:
- Floor -1: There is an arrivals hall with baggage reclaim area.
- Ground Floor: This is the main floor of the airport and concentrates almost all the facilities of the airport, it has another arrivals hall with baggage reclaim area. Passport control, departures gates,..
- Floor 1: There are some duty free shops and a VIP Lounge.
Future Expansion
The tourism in Tenerife is growing and is predicted that the passenger numbers increases in the following 2-3 years up to 10 millions. The capacity of the current terminal is 12 million passengers per year, but the traffic in the airport has traffic peaks on Friday, when the airport is nearly the maximum capacity and the tourism sector urges to expand the airport.
The airport has currently only one runway and the terminal is small and only has a basic selection of facilities.
Tenerife South Airport in numbers
- 1 runways.
- 10 restaurants available
- Approximately 60 airlines operate at the airport.
- 119 destinations (all of them in Europe)
- 60,290 aircraft movements in 2014 with 9,176,274 passengers.
- Seven of the 10th busiest destinations are from United Kingdom.
- The busiest routes are: Manchester, London Gatwick, East Midlands, Birgmingham and Glasgow.
- 92% of passengers that use the airport is for tourism purposes.
Transportation
There are currently three options:
- Buses: There are three lines of public bus serving the airport. (Routes number 343, 111 and 450).
- Shuttle: Many tour operators include transfers in their packages. There are also some companies that offer shared shuttle services.
- Taxi: The Taxi rank is just located out the terminal in front of arrivals. (Approximate fare to Santa Cruz: 80€)
Contact information
Address: 38610 Granadilla, Santa Cruz de Tenerife, Spain
Telephone: +34 913 21 10 00