Tenerife South Airport (TFS)
Find the most important information about Tenerife South Airport: Flights, Departures, Arrivals, Parking, Car Rentals, Hotels near the airport and other information about Tenerife South–Reina Sofía Airport (TFS). Plan your travel to TFS Airport with the information provided in this guide.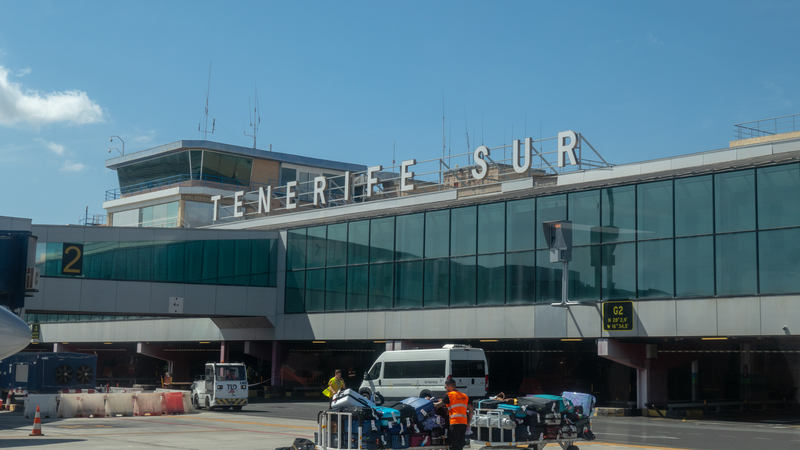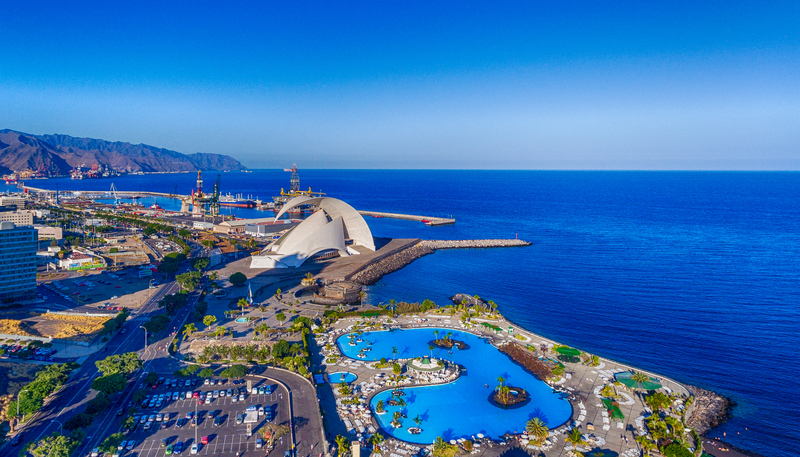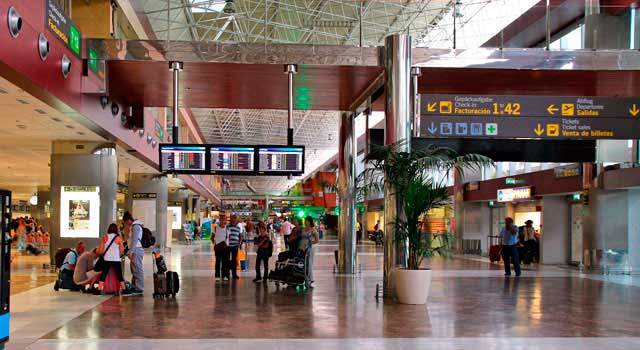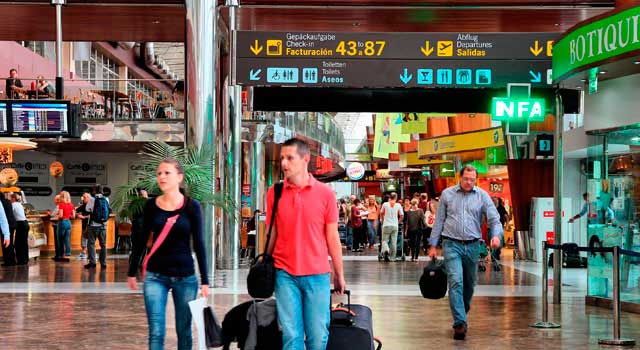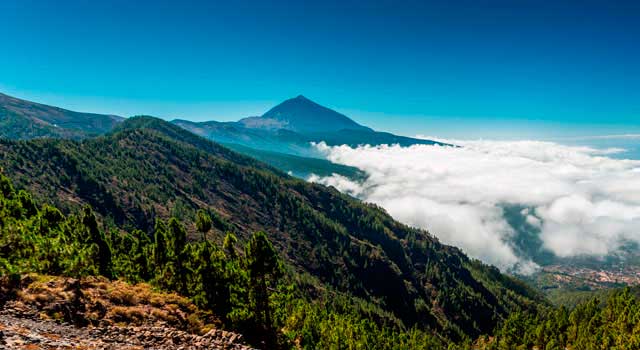 Tenerife South Airport (IATA: TFS, ICAO: GCTS), officially known Tenerife South–Reina Sofía Airport, is the main and busiest international airport serving the island of Tenerife and its capital, Santa Cruz de Tenerife, in Canary Islands, Spain, along with Tenerife North Airport.
Tenerife South Airport is located in Granadilla de Abona, next to El Médano and Los Abrigos, 60 km southwest of Santa Cruz de Tenerife.
Top 5 busiest international routes at TFS Airport are Manchester, London Gatwick, London Standsted, Birmingham and East Midlands.
During 2022, Tenerife Airport registered more than 10 million passengers.
Tenerife South Airport consists of a single passenger terminal and it is distributed into three levels:

- Ground Floor: Arrivals and check-in.
- First level: Departures and commercial area.
- Second level: Offices and transit corridors.
See some of the available Facilities and Amenities at TFS Airport:

- Free Wi-Fi
- ATMs
- Banking services
- Chapel
- Children's play area
- Currency exchange
- Duty free stores
- Food, drink and retail concessions
- Medical services
Contact
There are currently four options regarding transportation at Tenerife Reina Sofía Airport:

Bus: There are five routes of public bus serving the airport.
Shuttle: Many tour operators include transfers in their packages. There are also some companies that offer shared shuttle services.
Taxi: The approximate one-way fare to Santa Cruz de Tenerife is about € 100.00.
See more information

Car Hire: Hire a car in Tenerife South Airport and explore the island on your own. Check our search engine for further details!
About Tenerife
Tenerife is the largest and most populated island of the Canary Islands, an archipelago of seven islands located in the Atlantic coast on Northwest Africa, being the southernmost autonomous community of Spain.


It is the most visited island of the archipelago and one of the main tourist destinations in Spain, where it is hosted one of the world's largest carnivals, the Carnival of Santa Cruz de Tenerife.


Tenerife has several UNESCO World Heritage Sites: La Laguna, Teide National Park, located in the core of the island and home of Mount Teide, the highest peak in Spain, and the Macizo de Anaga. On the other hand, it is also a UNESCO Biosphere Reserve due to the largest number of endemic species.


While your stay in the island, you shouldn't miss to visit its capital, Santa Cruz de Tenerife, Puerto de la Cruz in the north, Costa Adeje, Valle de La Orotava, the Dragon tree, Cliffs of the Giants, among others.